BUILD + ADVANCE THE INTERSECTIONAL FEMINIST MOVEMENT WHICH INCLUDES BUT IS NOT LIMITED TO:

CIVIL RIGHTS

DISABILITY RIGHTS

ECONOMIC JUSTICE

EDUCATION

ENDING VIOLENCE

ENVIRONMENTAL JUSTICE

IMMIGRANT RIGHTS

LGBTQIA+ RIGHTS

PREGNANCY + PARENTING DISCRIMINATION

REPRODUCTIVE RIGHTS

WORKERS RIGHTS


Proceeds benefit orgs fighting for women's rights + gender justice.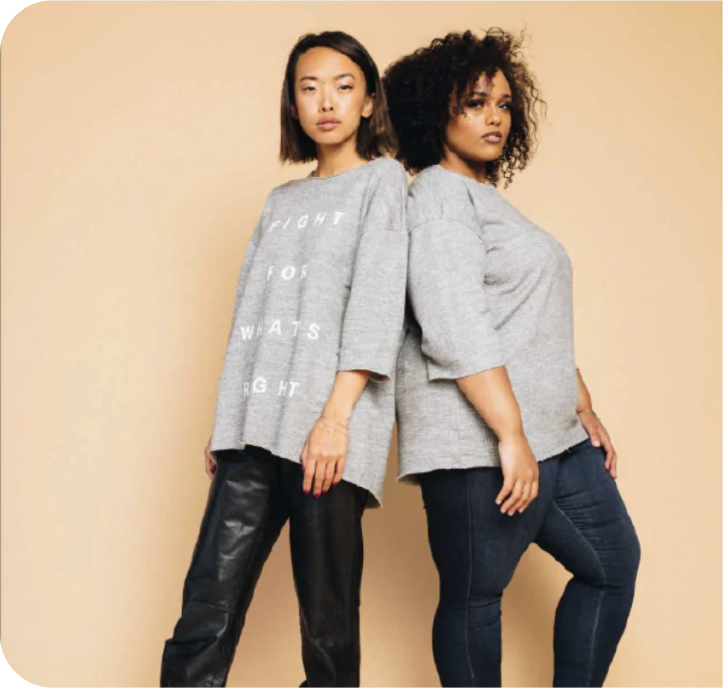 "We believe that women's rights are human rights and human rights are women's rights. We must create a society in which women - including Black Women, Indigenous Women, Poor Women, Immigrant Women, Disabled Women, Jewish Women, Muslim Women, Latinx Women, Asian and Pacific Islander Women, Lesbian, Bi, Queer and Trans Women - are free and able to care for and nurture their families, however they are formed, in safe and healthy environments free from structural impediments."
WOMEN'S MARCH UNITY PRINCIPLES

Immediate Actions To Take:
+
Organizations To Support + Follow:
+
Educate Yourself + Keep Showing Up:
+
Start here — 
Articles — 
Books — 
NOTE: Our focus areas are informed by community input. If there is an issue you'd like to see included or would like to share input, please email us at community@the-outrage.com with questions, comments, or concerns on our 2022 focus areas. We'd love to hear from you.
This is an incomplete and growing list. Last updated Mar 1, 2021.