Create + advocate for policies that affect the AAPI community

Build AAPI political power across the nation

Center AAPI communities in climate change solutions

Defend Affirmative Action

End detention + family separation policies

End hate crimes against Asian Americans

End workplace + pay discrimination

Protect Asian American communities from gentrification

Prioritize + uplift AAPI businesses

Strengthen our healthcare system + expand data collection for AAPI health
Proceeds benefit orgs fighting for the rights of Asian American & Pacific Islander communities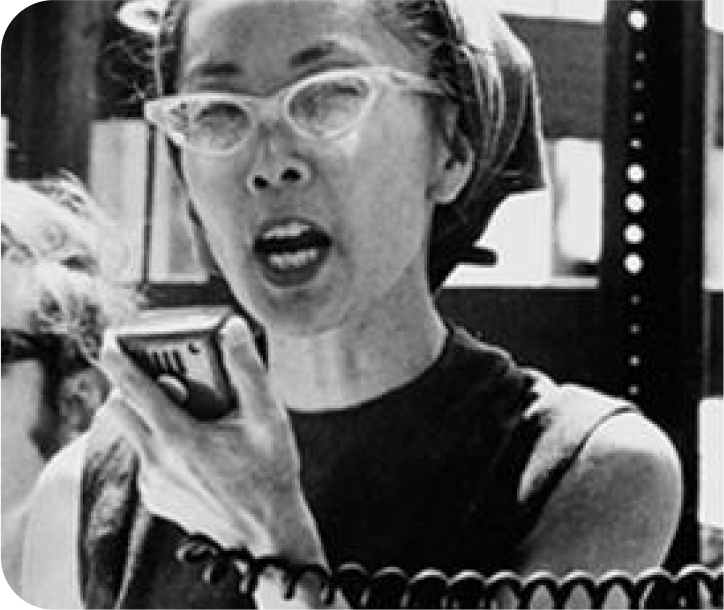 "Unless we know ourselves and our history, and other people and their history, there is really no way that we can have positive kinds of interaction where there is real understanding."
Yuri Kochiyama
Civil Rights Activist

Immediate Actions To Take:
+
Organizations To Support + Follow:
+
Educate Yourself + Keep Showing Up:
+
Articles — 
Books — 
Watch —

 

Always Be My Maybe — Netflix 

American Pastime — YouTube

Asian Americans —

PBS

Better Luck Tomorrow — Amazon prime

Chef's Table, Season 1 Episode 1 Niki Nakayama — Netflix 

Columbus — YouTube

Crazy Rich Asians — Hulu

Little Fires Everywhere — Hulu

Minari — Available online 

Namesake — HBO Max

Never Have I Ever — Netflix 

Parasite — Hulu

Picture Bride —Available online

Sa-I-Gu — YouTube 

Seoul Searching — Netflix 

The Farewell — YouTube

The Joy Luck Club — YouTube

The Tiger Hunter — YouTube

To All The Boys I've Loved Before — Netflix 

Tiger Tail — Netflix 

Listen — 

Asian Americana — Podcast
Asian Enough — Podcast 
Lisa Ling on Anti-Asian Violence—And the Rising Movement Against I‪t‬ —

 

UNDISTRACTED with Brittany Packnett Cunningham

Saturday School — Podcast 
Self Evident: Asian American Stories — Podcast
Southern Fried Asian — Podcast
The Kollab Cast — Podcast 
NOTE: Our focus areas are informed by community input. If there is an issue you'd like to see included or would like to share input, please email us at community@the-outrage.com with questions, comments, or concerns on our 2022 focus areas. We'd love to hear from you.
This is an incomplete and growing list. Last updated Oct 21, 2022.