GIFTS THAT GIVE BACK! GIFTS THAT GIVE BACK!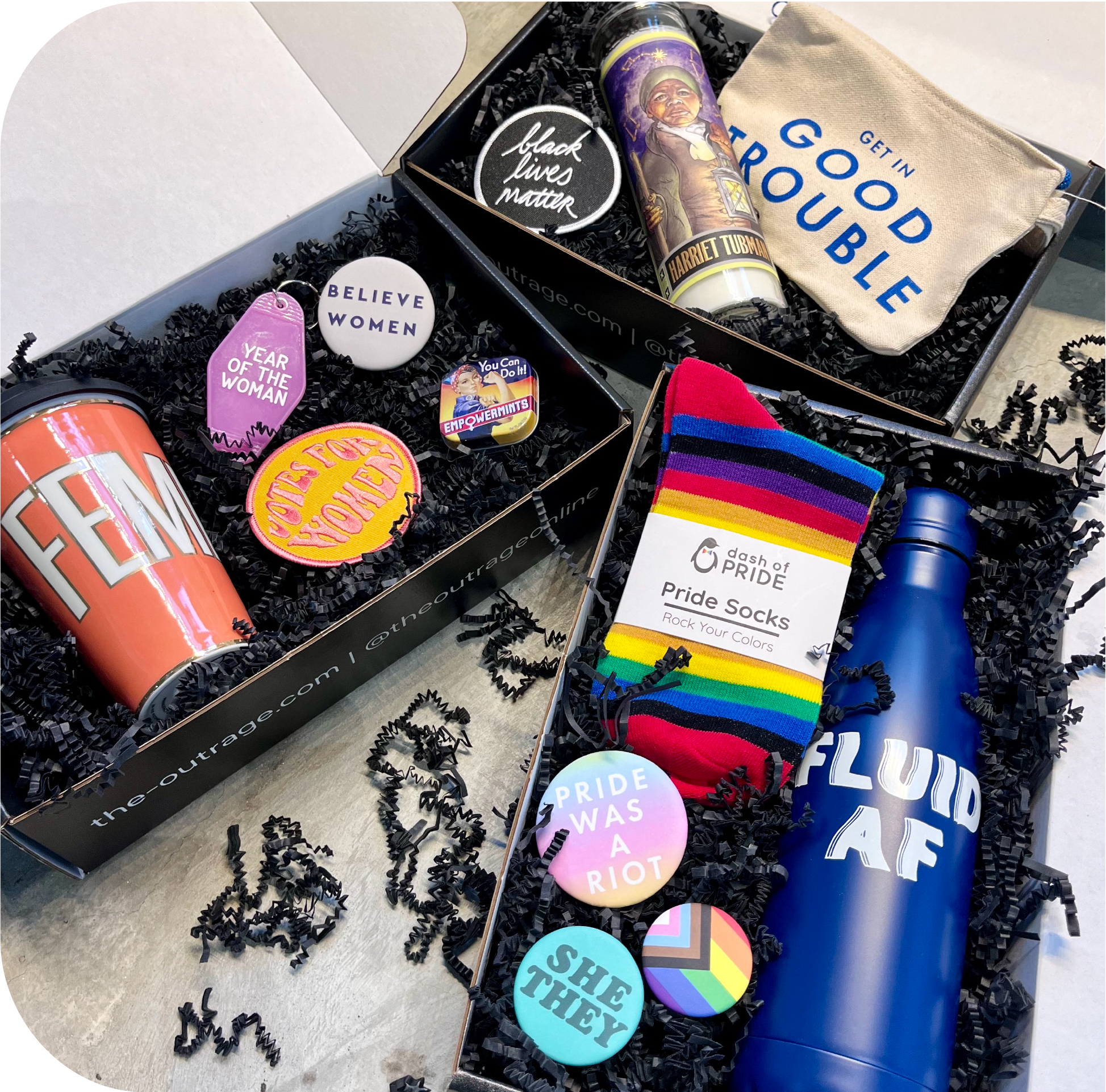 LOOKING FOR ETHICAL OPTIONS FOR CORPORATE GIFTING?
We've got you! With 100% of profits donated, you can give to your clients, donors, or employees while giving back. 
The Outrage has been working with organizations to create custom gifting and bulk order solutions for Holiday gifts, Pride celebrations, International Women's Day, Black History Month and more. With endless customizable options we can find a package that fits your needs and budget. When you purchase from The Outrage you're not only supporting a grassroots, women-run organization, you're also making a direct impact in the fight for equality. Together we can create a more just society for all.
GETTING STARTED
To start we'll need all the details - gathering this info allows us to create fully custom, curated gifts for your people.


MAKE IT UNIQUE
Customization! We'll work together to create the perfect gift solution for your budget, needs, and timeline. From products and packaging to hand written notes and branded inserts, we'll use our expertise to put together something that makes your team feel truly appreciated.
FINAL IMPACT
Your folks get a unique gift they're stoked for while you did some good in the world - get ready for the thank you notes!

From thanking your donors and employees to showing clients your values, The Outrage can create a custom gifting experience to meet your needs while donating to the causes you care about.